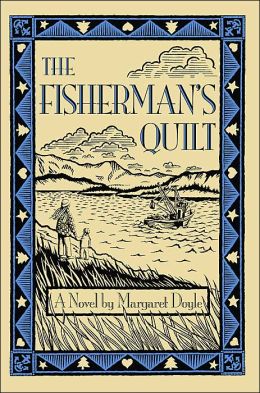 It is rare that I really lash out at a book but The Fisherman's Quilt by Margaret Doyle is awful! It is a shame that a tree was killed to print these pages. It might redeem itself by being thrown into our wood stove for a little warmth tonight.
I got as far as the third chapter and decided it was time to bury this book for good. For me, it is not often that I do not finish a book even if I am not enjoying it.
I am offended by the referrals of the publishers that this book will appeal to quilters. Even browsing through other chapters I had not yet read through, the quilting reference is very far sought. No quilters I know would enjoy only one reference to a thrown together quilt in the beginning and then moving on to a story of a whining and maladjusted drug using girl who makes a move to Alaska. Sorry but I know of no one among my quilting friends who would use or talk about casual buying, selling and using of cocaine as is done in these pages. On top of it all, I do not see the relevance to what the story seemed to want to develop into.
Happy reading!
Heidi