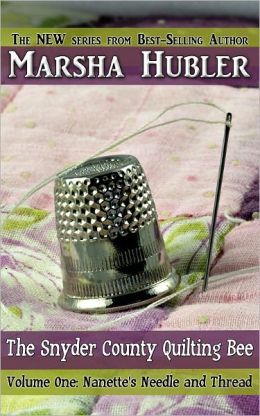 When my mother read the first sentence of this short story, she wanted to read it and lent it to me. The Snyder County Quilting Bee is a series of short stories by Marsha Hubler. But when I read the first sentence, this quilter and stitcher broke out in hives...lol.
"I hate quilting! I hate sewing! I hate anything that has to do with needles and thread!" These are the thoughts of Nanette Peachey but she has to go to the Saturday quilting bee with her mother. Nanette would much rather be out in the barn tending her beloved horses. She is trying to come up with a reason to get out of going to the bees. Her mother comes up with a solution and she is pleased. But when she is out riding with her future husband, she looses a border of a quilt she was working on. Will it turn up?
A fun short story which once again left me wishing I had the complete short stories to read.
Happy reading!
Heidi